Empty space, drag to resize
---
WELCOME TO
JOB
SPARK
The Certified Training Program ensuring teens excel and succeed.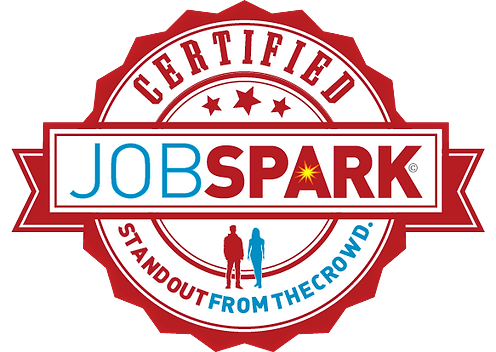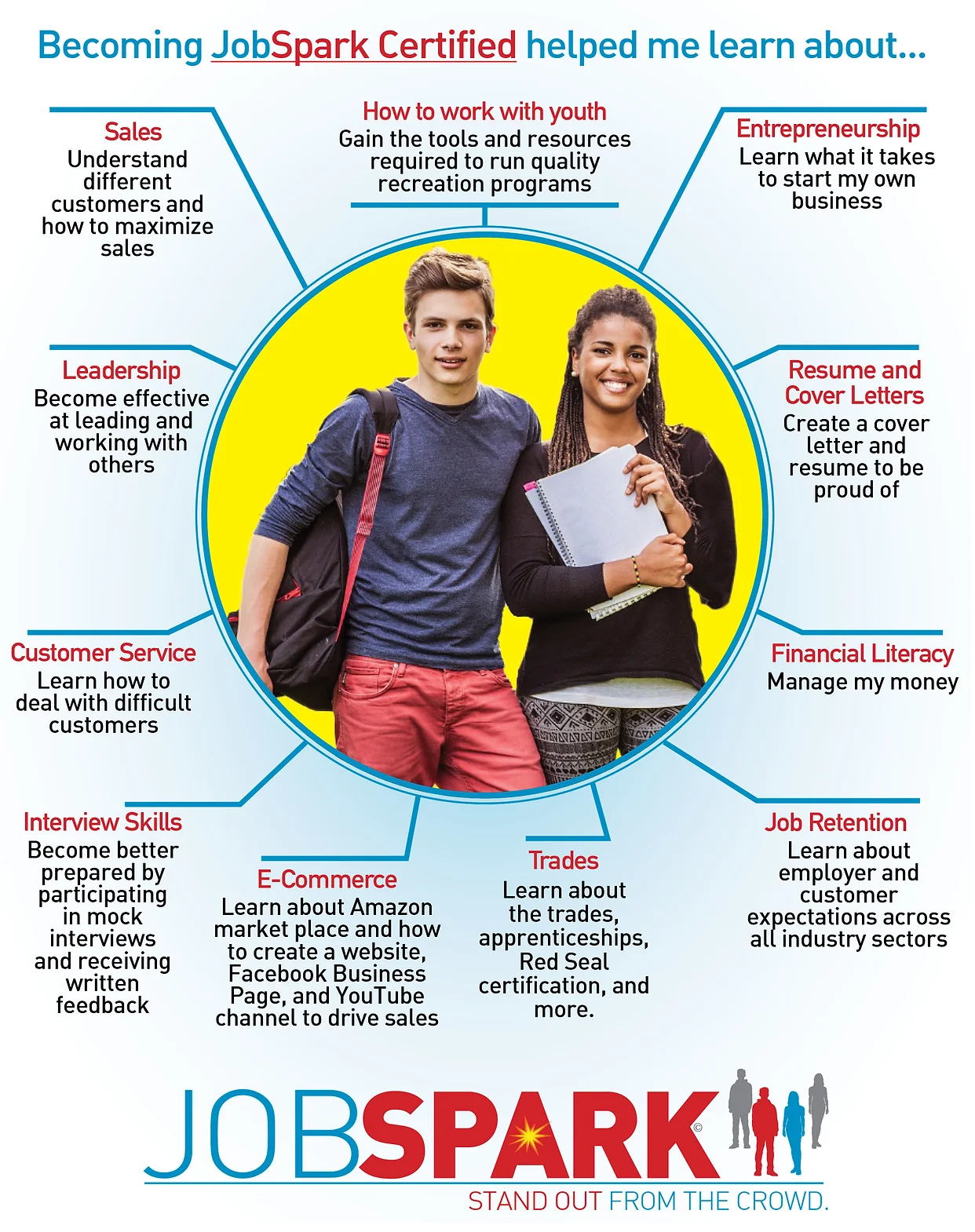 Teaching Teens To
STANDOUT
FROM THE CROWD
JobSpark is a certification course for teens aged 14+ interested in gaining the soft skills, knowledge, and confidence needed to apply for prospective jobs across multiple sectors.


Our live virtual classes are taught by certified teachers, and upon completion of the 10hr program (2 hours/day), each teen will earn a certificate.
Testimonials
Truly satisfied employers
As a small business owner, we'd love to work with a program where these young workers come with some pre-training.

Russ, Franchisee
Successful Teens
The program helped me a lot. LOVED IT! 10 out of 10. I would definitely recommend taking this course! Thanks for everything!!
— Nyabuoy

I loved all the content and all the things I was able to learn. They were very patient and tried to make it fun so we were not bored for two hours. I really loved the program.
— Kathleen

My first coaching course helped clarify my thoughts on my career transition and gave me guidance on what I needed to do. The coach was flexible, intuitive, responsive, and caring.
— Johany

Please see more testimonials here
Created with